Matchmaker Gives 5 Reasons Why Being A Cougar Isn't a Good Thing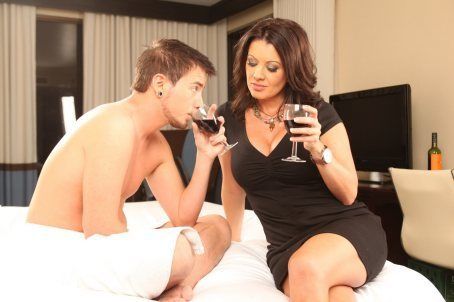 photo from weheartit.com
As a matchmaker, I hate the word cougar, but yet being a cougar is fast becoming the new trend that sets women back in the dating world. A lot of women think it's cool to be a cougar. No, trust me you don't want to be one. Women come to matchmakers wanting to date their age and younger, thinking something has changed in the dating world now that cougars seem to be recognized. It's the same as always though. Male matchmaking clients want to date a few years younger as well so it hard to find a match. We simply cannot take a client that has the expectations of dating her own age or younger. They usually can't find love being a cougar, and it just doesn't have a great connotation. It sounds like older women are pouncing on innocent young men. What unflattering word for men do we have that date younger women? Nothing really , with the exception of the talk behind their back about how foolish they are for chasing women that don't want to date them except for their money! The thing is men have been dating younger women for a long time and it's acceptable. Women have never really dealt with this well, and now they think they are getting back at the men by being cougars. They embrace the idea of being a cougar without fully coming to terms with the reality of the stereotype. They have so long resented the men for passing them over for a younger model that they don't get the farce of it all. In reality, it just sets women back further on their plan to find love and companionship as their youth fades even more. Of course, there have always been relationships between older women and younger men, but this isn't a trend or the situation I am speaking of. I love it when Susan Sarandon and Ellen Barkin date a younger guy, but I don't think of them as cougars. They are women with opportunities.
1)Cougars – just not a flattering label. It's just another way to put women down and get away with it and women buy into this one like it's the greatest thing on earth. Demi Moore didn't pull it off, and let's face it, most of us aren't Demi Moore.
2)Women are being further exploited by men now because they tend to be the emotional creatures. Men have long since accepted that they are trading their power and money for youth and beauty. It's cold, but they don't expect love. Women are trading their money thinking they are getting love. They are smart women, but they don't get it and aren't finding the love which is what they are after. It's a cruel joke.
3) This cougar thing is just giving women a false set of expectations for long term relationships and dating prospects in general. At least before, they knew guys their age preferred women a bit younger and knew where they stood. Now, women think they have endless opportunities at long term relationships and this just isn't true. What they have is an endless opportunities to be played in an arena already ripe with games. It's just makes it more difficult for women now.
4) Cougars are wasting their money on these guys and wasting valuable time on a relationship that won't yield long term happiness. It's still the same story. The younger guys are after their money and are gold digging the same way young women have been looking for a sugar daddy. Face it. What you have is a gigolo.
5) You can date younger men all day long if you want. Just don't call yourself a cougar. Have an old fashioned May-December romance. They have always been in vogue. Know what you want and go after it even if it is a younger guy, but don't get sucked into being a cougar/ sugar momma. There are a lot of gorgeous older women. They don't all look like grannies. You will do better finding the age you want online. Cougars are something different than an age difference. These relationships will make you feel worse about yourself when it's over. Don't waste your money & self esteem.