Dating During The Coronavirus 101 — Here's How to Make "Isodating" Work For You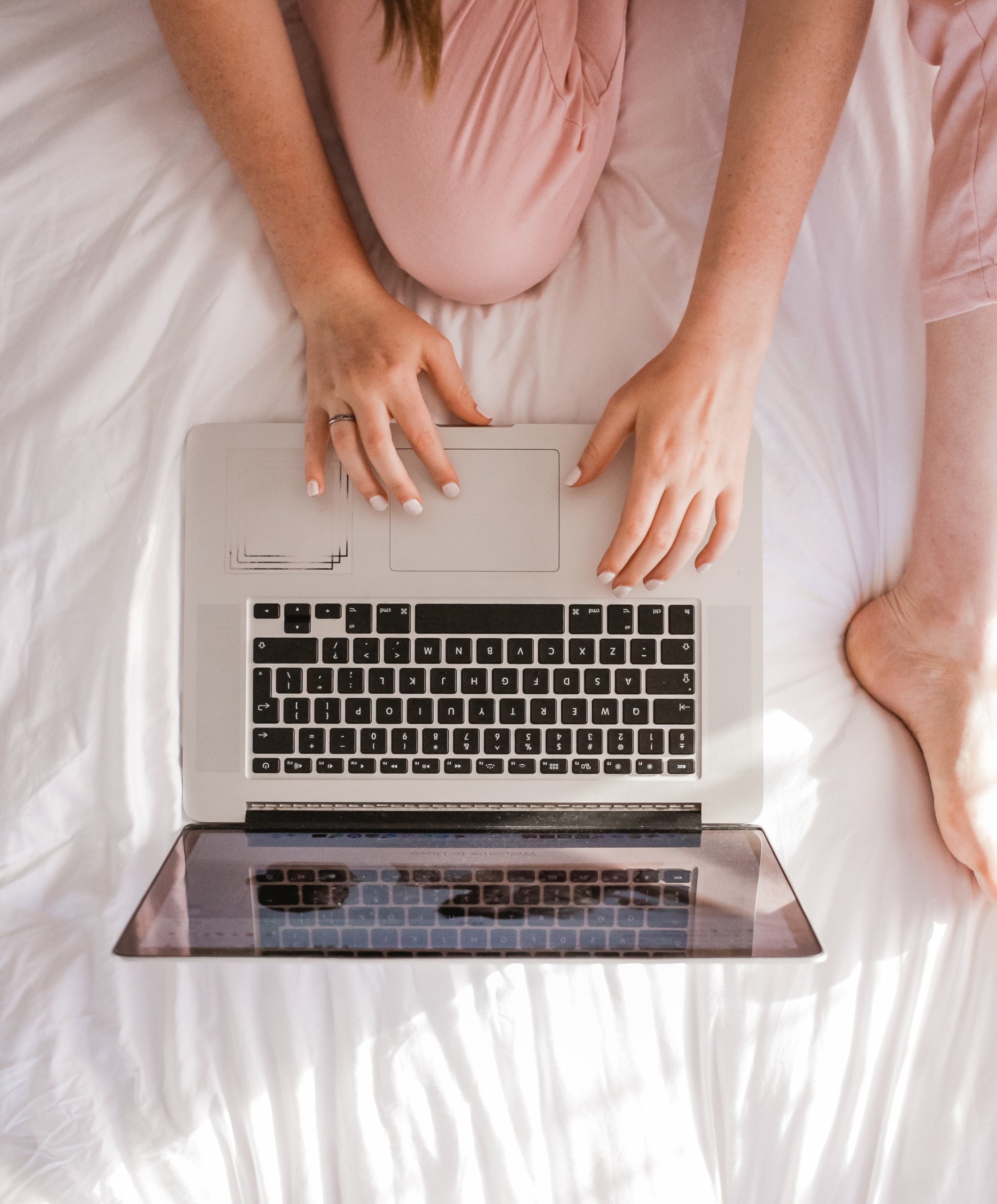 Dating During The Coronavirus
With many restaurants and bars closing for business, and a vast number of people
practicing social distancing in order to "flatten the curve," it may feel like the coronavirus
outbreak is throwing a serious wrench in your love life. The truth is, while self-isolating
or quarantining definitely requires some adjustments in your dating life, it doesn't have
to stop you from making connections. In fact, dating during the coronavirus has some
major perks. Everyone seems to be a little less rushed and distracted, and in a way, the
circumstances provide a prime opportunity to ramp up your digital flirting game and
strengthen your communication skills.
Not to mention — you'll definitely have no shortage of topics to banter about with your
matches, like what you're currently binge-watching on Netflix, what new quarantine
recipes you've tried out, which wines you've been drinking while unwinding at the end of
the day, or your work-from-home struggles. You could even send lighthearted COVID-
themed memes to get a laugh out of your match or start planning out your perfect future
date once you can meet IRL. The great thing is, these conditions may inspire some
even deeper convos than you might normally have with someone you've never met, like
discussing how the outbreak is impacting you, your work, or your dating life.
The bottom line? You don't have to stop dating just because you're practicing social
distancing. Here are my top tips for meeting people without ever leaving home.
Use Apps to Your Advantage
Now is definitely the time to embrace online dating, and fortunately, there is a slew of
apps to choose from. Better yet, since the coronavirus outbreak, so many popular apps
have been adding new features to make the process of getting to know your matches
much easier.
Bumble, for example, offers an in-app video chat option (note that only women can
make the first move on video). Video chatting is a great way to take your convos to the
next level because your match's facial expressions and body language will tell you so
much that a text or direct message simply can't. Plus, video chat allows you to flex your
creativity and planning skills to come up with a fun virtual date idea.
Tinder, meanwhile, has made its Passport feature, which used to be reserved only for
paid subscribers, free for all users through April 30. Using Tinder Passport, you can
drop a pin anywhere in the world to meet potential matches in other cities or countries.
This is a super helpful feature if you're currently quarantined away from your actual
permanent home, or if you're simply open to striking up a long-distance romance with
someone in a far-off destination.
Plenty of Fish has added a livestreaming aspect to its app, as well as NextDate — a
game that emulates speed dating. With NextDate, you get 90 seconds of live video chat
time with your virtual dates, and if the sparks are flying, you can switch to a one-on-one
video and keep the conversation going.
Challenge Your Expectations
If there's one thing we learned from Netflix's reality series Love is Blind, it's that a
powerful bond can blossom before two people have ever laid eyes on each other. In a
way, dating while quarantining is not unlike dating from one of the pods on the show. As
such, the current conditions present a phenomenal chance to get out of your comfort
zone when it comes to your physical "type."
So, next time you're on your app of choice, keep an open mind. Every day, challenge
yourself to swipe right on one intriguing person who doesn't look like the guy or girl
you'd typically go for. A matchmaker can help you to separate your must-haves from the
unrealistic or meaningless standards you've set, thereby helping you to get out of a
dating rut and find people who you actually click with. You could also ask your friends to
set you up with someone via text.
Quarantine Together is a new dating app that might also help to eliminate some of your
subconscious biases. Every day at 6 p.m., the app asks you if you've washed their
hands and if you say yes, you're introduced to another user via text. You don't know
anything about each other, which adds a Love is Blind-esque vibe — it becomes more
about genuine emotional connection without judging each other based on the physical.
Once 15 minutes have passed, you and your match are provided a link to switch to
video chat if you're hitting it off and want to take things to the next level.
Leverage Social Media
Sliding into someone's DMs may get a bad rap, but don't knock it till you've tried it. In
fact, if you need proof that you can find love on Twitter, the 'Gram, or elsewhere —
consider this: Lauren Zima made the first move on her boyfriend, The Bachelor's Chris
Harrison, via an Instagram DM, as did Bachelor alum Ben Higgins with his fiancée
Jessica Clarke.
The key to DMing a crush is to put some thought into your icebreaker. A generic "hey"
isn't going to cut it here — you want to send them a message that stands out from the
rest. Rather than merely commenting on their physical appearance (which may seem
shallow, or suggest you're only looking for a hookup), find something thoughtful to
engage with them about. For example, if they just posted a beautiful photo from their
last trip, you might compliment them on the shot and ask for deets on their experience,
or see if they have any suggestions for locations you should visit once the outbreak is
over. Questions are great — particularly open-ended ones (versus yes or no questions)
— because they inspire a response more powerfully than a comment.
Plan a Killer Virtual Date
Once you've built up a rapport with one of your dating app matches, your social media
crush, or whoever you've got your eye on, it's time to start planning some virtual dates
to strengthen your connection.
Keep in mind that you should be putting just as much thought into these virtual
hangouts as you would a traditional date — from what you wear to what activity you
decide to participate in together. Get some mood lighting going, put on an outfit and a
signature scent that makes you feel confident, and while you're at it, test out some
camera angles that are flattering. Not only will these efforts make you feel more self-
assured, but they'll also likely result in making a solid impression on your date.
From going on a virtual museum tour together to enjoying one of the many livestreamed
concerts or watching the same flick via Netflix Party, there are so many ways to mimic a
real date without ever leaving your home.
And if you're trying to keep things casual, you can't go wrong with sharing a couple of
drinks over FaceTime at the end of your workday. By the way — I'm hosting a virtual
happy hour tomorrow, April 2, from 5 to 6 p.m. (EST), so feel free to join in if you're
looking for some social connection during this isolating time. Just email
for an invite, and you'll get a link to the video session beforehand. It's going to be fun and positive!
[/fusion_text][/fusion_builder_column][/fusion_builder_row][/fusion_builder_container]